Interning
Thistle Farms and Magdalene have interns from a variety of academic disciplines who participate in semester, year-long, and summer internships. Interns are based out of Thistle Farms, the social enterprise, or Magdalene, the residential program. Magdalene internships are primarily for those who have interest in social work, ministry, addiction, prostitution, mental health, affordable housing etc. Thistle Farms internships are for those interested in the business and manufacturing side of the organization and include: marketing, sales, social media, public relations, manufacturing, development and various types of administration. Projects are usually self-designed with thoughtful supervision from the staff. Thistle Farms interns will need access to a laptop. Internships are unpaid.
If you are interested in an internship with us, please contact Keri, our intern coordinator by filling out the form on our contact page.
Our Interns:
Autumn: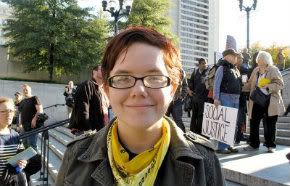 Autumn, a Pre-Seminary student and a junior at Martin Methodist College, says that she "grew up learning about Thistle Farms and...dreamed about interning for the program." In answering several questions about her interning experience, Autumn described Thistle Farms as a "challenging, rewarding, and different" experience, allowing her to learn "many skills that will aid [her] in further ministry work while making a difference in a different way." Her favorite thing "overall about working at Thistle Farms is any chance [she] gets to make relationships with the women of Magdalene."
Abby: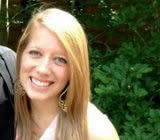 Abby, a rising senior at Vanderbilt University, majoring in Human and Organizational Development with a concentration in Health and Human Services, described the Thistle Farms intern experience as "surprising, high-energy, and inspiring." Abigail says that what she loves about Thistle Farms is:
"...getting to interact with the people that I'm working for everyday. The women of Thistle Farms are incredible inspiration, and working on a newsletter or updating the donor database gains whole new meaning when Rita is right outside your door making jokes at you, reminding you why you do what you do...Getting to be a part of their stories was the #1 reason I was excited to be an intern every day.
Abby also said that Thistle Farms has inspired her to pursue social work after graduation, and that during her internship, she gained "new skills that [she] could use in a job in the nonprofit industry in the future." In Abby's final note about her interning experience at Thistle Farms, she said, "I loved this internship, these people, and will always be grateful for the ways that Thistle Farms has helped me grow professionally and personally. I am proud to say during my internship I picked my first thistle, so I am officially a Thistle Farmer!"
Lilia: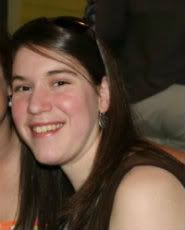 Lillia, a student at Sewanee who is majoring in International and Global Studies, described her interning experience in three words: "skills, knowledge, and love." Lilia described having "always preferred the model of social enterprise to other types of community work because it encourages beneficiaries to become independent and empowered," and stating that Thistle Farms is unique because it is "unlike... systems that put all participants through a cookie-cutter program." In Lilia's final notes about her Thistle Farms experience, she said: What I love most, however, is the compassion, laughter, and mutual love that inevitably radiates from any group of women working at Thistle Farms...this experience gave me new hope that innovative and long-term-oriented work can actually succeed."